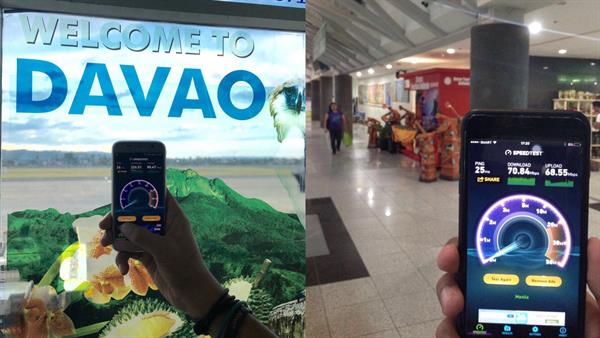 PLDT's subsidiary, Smart Communications(Smart) is strengthening data connectivity with the installation of high-speed Smart Wifi in Davao City's Francisco Bangoy International Airport which is considered as the gateway to the country's southern corridor, and the third busiest airport in the country serving close to 3 million passengers annually.
The expansion is part of Smart's rapid expansion of the Smart' Wifi service in key transport hubs, government offices, and business establishments across the country. Smart has earlier said that it has earmarked close to P1 billion for the rollout, which forms part of PLDT's P43-billion capital expenditure program for this year alone. Smart Wifi public hotspots are currently undergoing upgrades in all the four terminals in the country.
The Davao airport is one of the initial 21 major public transport hubs where millions of Filipino travelers and commuters can enjoy Smart Wifi, as outlined in the recently signed partnership between wireless leader Smart and the Department of Transportation (DOTr).
Under this collaboration, Smart WiFi will be strengthened in all major airports, seaports, and bus terminals all over the country, as well as on station platforms, light railway vehicle, and on the street level of the entire lines of MRT3, and LRT 1 and 2.